Deliverables:

Brand Strategy
Brand Identity
Visual Identity System
Brand System Guidelines


Brand Activation
Grublr is a new tech startup solving the age old problem of deciding where to eat. They needed to create a visual identity system that would bring a fun and engaging feel, while accommodating for a variety of media around food. We helped them uncover their visual identity with a fun yet flexible approach to their visual identity system.
With Grublr's identity primarily living in a digital ecosystem, Grublr needed a simple, distinct symbol that would serve is a scalable identifier for their brand. Grublr's symbol combines an uppercase G and infinite spiral—communicating the endless decisions the platform provides while it's aesthetic feels fun and fresh.
At its core, Grublr's visual identity system consists of a bold geometric logotype, energizing color palette, and fun typographic system. Finding inspiration from the logo, a radiating pattern was created to work within layouts, photography, and motion—further creating consistency and flexibility within the visual system.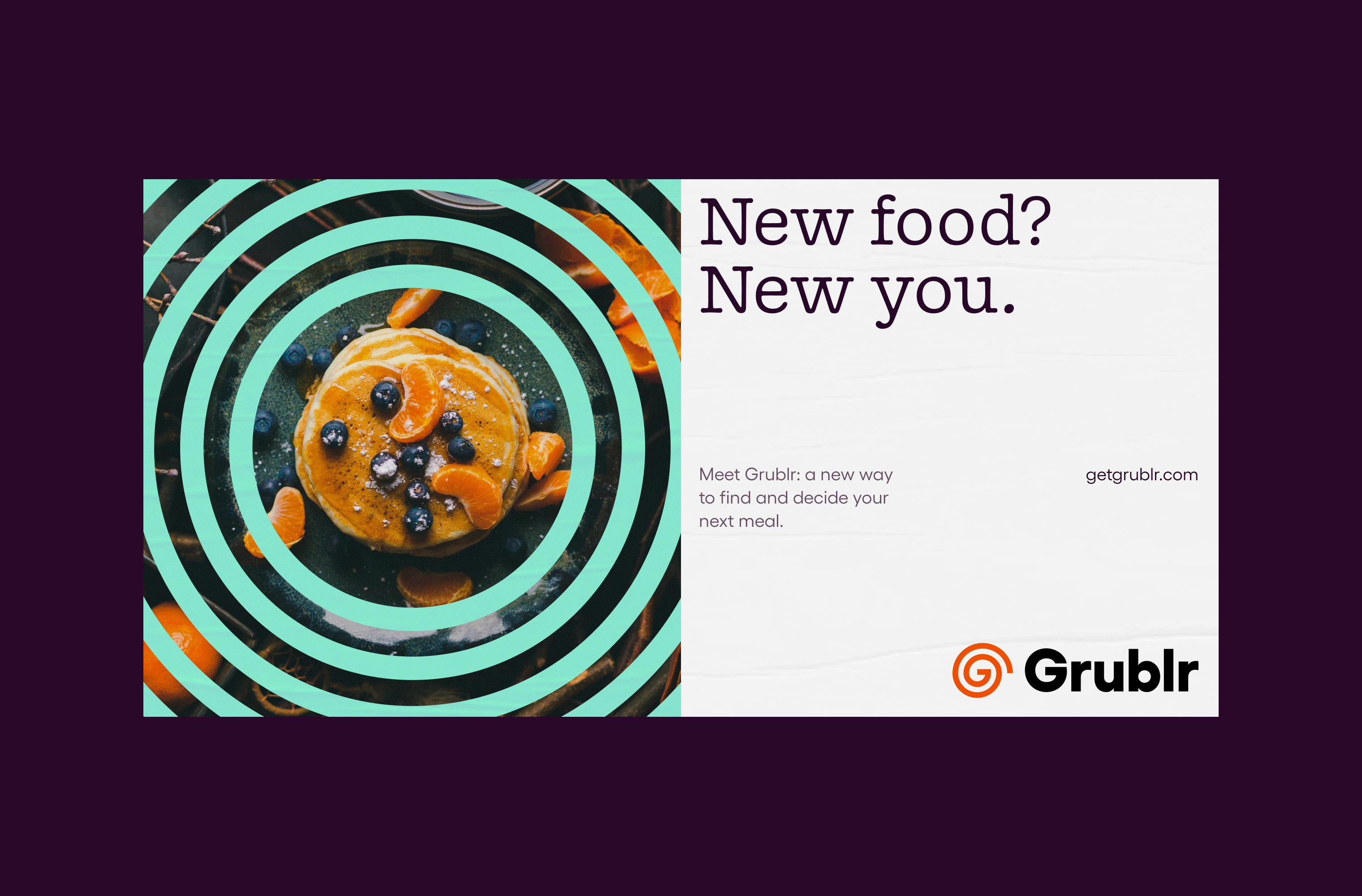 Produced in collaboration with Blue Label Labs
With all of these elements combined, Grublr's new visual identity was set for success with a system that appropriately communicated their personality and could continue to build as their company grows.