Deliverables:

Brand Strategy
Brand Identity
Visual Identity System
Brand System Guidelines
Brand Activation
Website UI / UX
Design System

Craft is a series of plugins for Photoshop and Sketch that lets designers pull real data (content, images, names, and lots more) into their designs in real time. Due to the future needs of designers being a bit blurry, the Craft brand needed to be designed in an abstract and versatile way that didn't contain any direct symbols that could become outdated due to product lifecycles or technology.

Craft's logotype conceptually highlights bringing together the multiple facets of the product design process by using deconstructed geometry as a baseline not only for the logotype, but for the brand's visual identity system.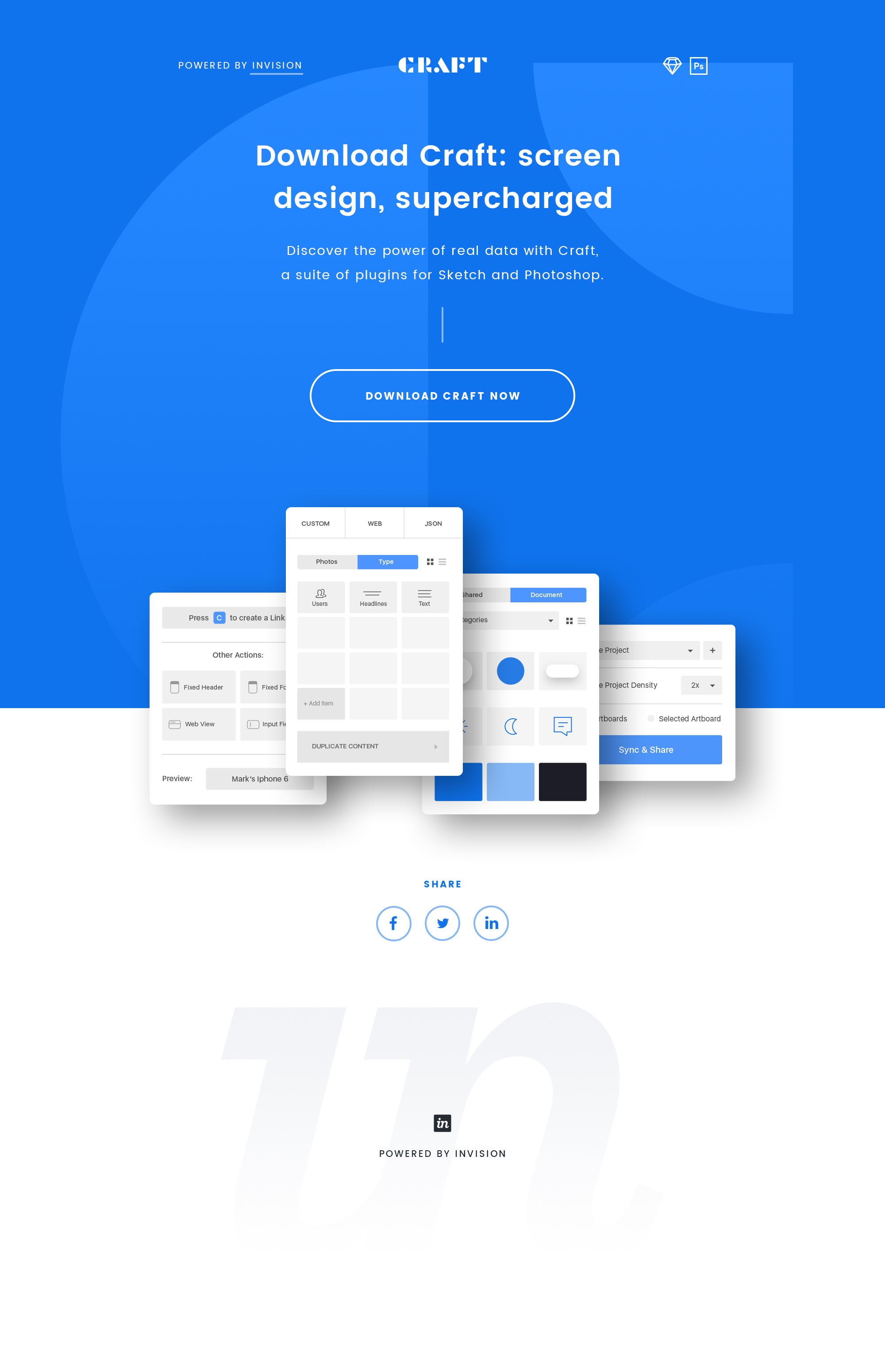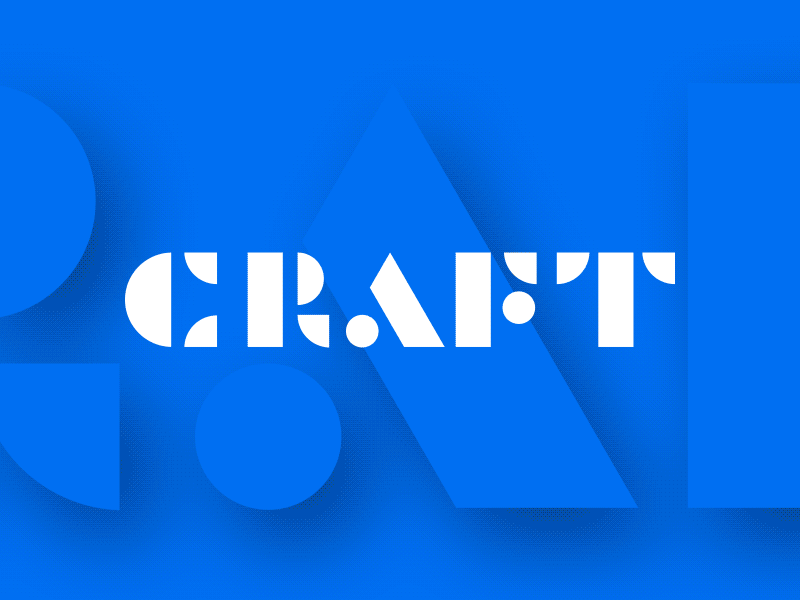 Team: InVision
Creative Direction: Aaron Stump
Brand Identity & Visual Identity System: Jared Granger
Website Design: Tomas Jasovsky, Jared Granger


The logotype is then used as a large, supporting element of the visual identity system, while keeping the plugin's UI at the forefront of the brand's assets.